Christian Marclay – The Clock
MoMA
New York City, USA
Until 21st January, 2013
David Bowie Is
Victoria & Albert Museum
London, UK
23rd March – 28th July, 2013
As we look forward to the David Bowie Is retrospective at London's V&A in 2013, Christian Marclay's film, The Clock, ticks away the remainder of 2012 at MoMA in New York, where it opened last week.
Completed in 2010 – already three years old – a monumental icon of contemporary art, The Clock, for which Marclay won a Golden Lion for best artist at the Venice Film Festival in 2011, is cleverly constructed from 24 hours-worth of clips from the past 100 years of cinema, almost all including a clock or a watch. Perhaps the film and the Bowie show can be taken as signs of the times. Certainly, referencing and re-assessing the past was a theme during 2012 and indications are that the trend is set to continue.
If we pause to consider, true innovation is a pretty rare thing and, while there's no current lack of it, the flow remains uneven by nature. In comparison, art and design history – recent and ancient – is vast and has left an enormous, carefully refined legacy, much of it eminently worthy of our attention, reconsideration and reinterpretation, some of it recyclable.
Amsterdam's Rijksmuseum reopens its doors in April 2013 following an ambitious 10-year renovation programme. Already launched, the very forward-thinking Rijks Studio initiative, makes a digital collection of 125,000 items from the museum's historical collection accessible to all for free. Members of the public are invited to create their own works of art by downloading high-resolution images and using them in a creative fashion, copyright free.
Editor of the British edition of Harper's Bazaar, Justine Picardie is the author of several acclaimed books including Coco Chanel: The Legend and the Life (HarperCollins, 2010). Talking about her first proper issue (January, 2013), she explains her preoccupations with Chanel, Vreeland, Dior, et al, as an exploration of how understanding the past is a way to move forwards. And it's important to get it right. Opinions differed on the October launch of Hedi Slimane's debut collection for Saint Laurent – the label's original inspirational concepts still present, but updated and made inimitably Slimane's own, were seen by some as underwhelming.
The (London) Royal Academy's Building the Revolution: Soviet Art and Architecture 1915-1935 ran over into January, 2012. Reviewing it, The Guardian reminded us that the Russian avant garde which emerged out of the futurist cafés and cabarets of the mid-1910s was probably the most intensive and creative art and architectural movement of the past century. Sergei Tchoban (with partner Sergei Kuznetsov) of SPEECH Techoban/Kuznetsov, designed the astonishingly futuristic and much-praised Russian Pavilion that caused such a stir at the 2012 Venice Architecture Biennale in August. The entirely QR-coded environment – an homage, conscious or otherwise, to the square: architectural cornerstone of a few thousand years standing, but currently out of favour in a world of curvilinear structures – addressed the country's future while referencing early 20th century influences. Italian Futurism, 1909-44, will run at The Guggenheim in New York from in 2014. When it appeared, in 1909, the original Futurist Manifesto, that had inspired the Russians, called for the demolition of museums and libraries; Foster + Partners recently mooted $300 million renovation of the New York Public Library in Manhattan, intended to begin with the eviction of 1.2 million books, provoked more adverse reaction than it bargained for. Similarly, London's uncompromising tall and dynamic Shard, inaugurated in July, caused an immediate sensation, but earned a chilly reception from some quarters for its apparent lack of sensitivity towards the existing cityscape.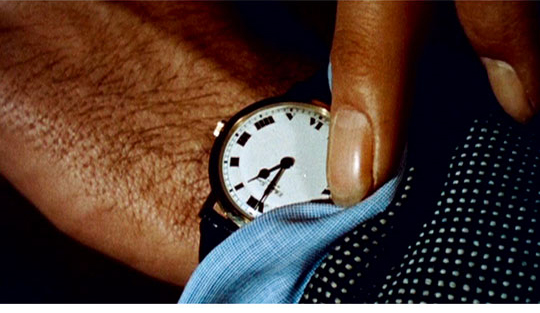 Steeped in ancient tradition, the Olympic Games has brought the modern world some its most daring, groundbreaking and well-considered architecture, product design and graphics. The London 2012 Games – modest in terms of scale by comparison to recent predecessors – didn't fail to deliver more of the same. Among other items, the event's Olympic torch designed by Barber Osgerby, was buried in a time capsule as part of the ground breaking ceremony for the new Design Museum that will be installed in the former 1962-built Commonwealth Institute, after its rigorous but nevertheless sympathetic redevelopment by John Pawson. Elsewhere, Herzog & de Meuron, architects of the Beijing 2008 Olympics' astonishing 'Bird's Nest' stadium, and designers of the Serpentine Gallery Pavilion 2012 (with Ai Weiwei), recently completed the Parrish Art Museum at Southampton on Long Island. 'Our design for the Parrish is a reinterpretation… of the traditional house form,'  said Jacques Herzog, '…something very specific, precise and also fresh.'
This month at Christie's in New York a lacquered and painted wooden screen made by Eileen Gray in the 1920s, sold for over $1.8 million. Paris, where Gray spent most of her life, hosts a retrospective of her unique work at the Pompidou Centre, starting in February. American photographer, Man Ray, also spent the greater part of his life in Paris. Man Ray's Portraits is at London's National Portrait Gallery in February, while Bill Brandt: Shadow and Light will run from March to August at MoMA. It takes Inspired curating with a new and interesting perspective, combined with creative presentation to make exhibitions and events based solely on archival content current and vital.
Frieze Masters was launched in October by Amanda Sharp and Matthew Slotover, co-founders of Frieze. The new fair, coinciding with, and within walking distance of Frieze London, in Regent's Park, was based on the idea of applying a contemporary approach to selling pre-21st-century art, from ancient to modern. The inaugural six-day event, in which 90 galleries from 18 countries took part, was attended by around 28,000 international visitors and was a massive hit. Sales were brisk; one of the most significant reports was of widespread contemporary collectors' interest in historical work and vice versa. Not surprisingly, Frieze Masters will happen again in 2013 and is set to become a regular fixture.
The apposite title of the V&A's forthcoming show, David Bowie Is, recognises that the David Bowie phenomenon, so influential over the past 40 yearts, is important historically but also as a source of inspiration for today's and tomorrow's innovative thinking. Set in motion, sequences from it cast out on to the internet, it's unlikely that The Clock will ever stop.
Images from top
Original photography for the Earthling album cover, 1997,
Frank W Ockenfels 3
Union Jack coat designed by Alexander McQueen in collaboration with
David Bowie
© Frank W Ockenfels 3, 1997
Video still from The Clock, 2010, Christian Marclay
Single-channel video with sound, 24 hours
©Christian Marclay. Courtesy Paula Cooper Gallery, New York

Tell us what you think
The Blog is about art, architecture, gardens, books, design and anything else that currently interests us which we think might interest you
The publishers of The Blog insist that all images supplied for publication in our posts are cleared for that use before being sent to us. Whether pictures are sent to us as email attachments or made available as downloadable files, any responsibility for fees which may, under any circumstances, fall due, must be borne by the source supplier